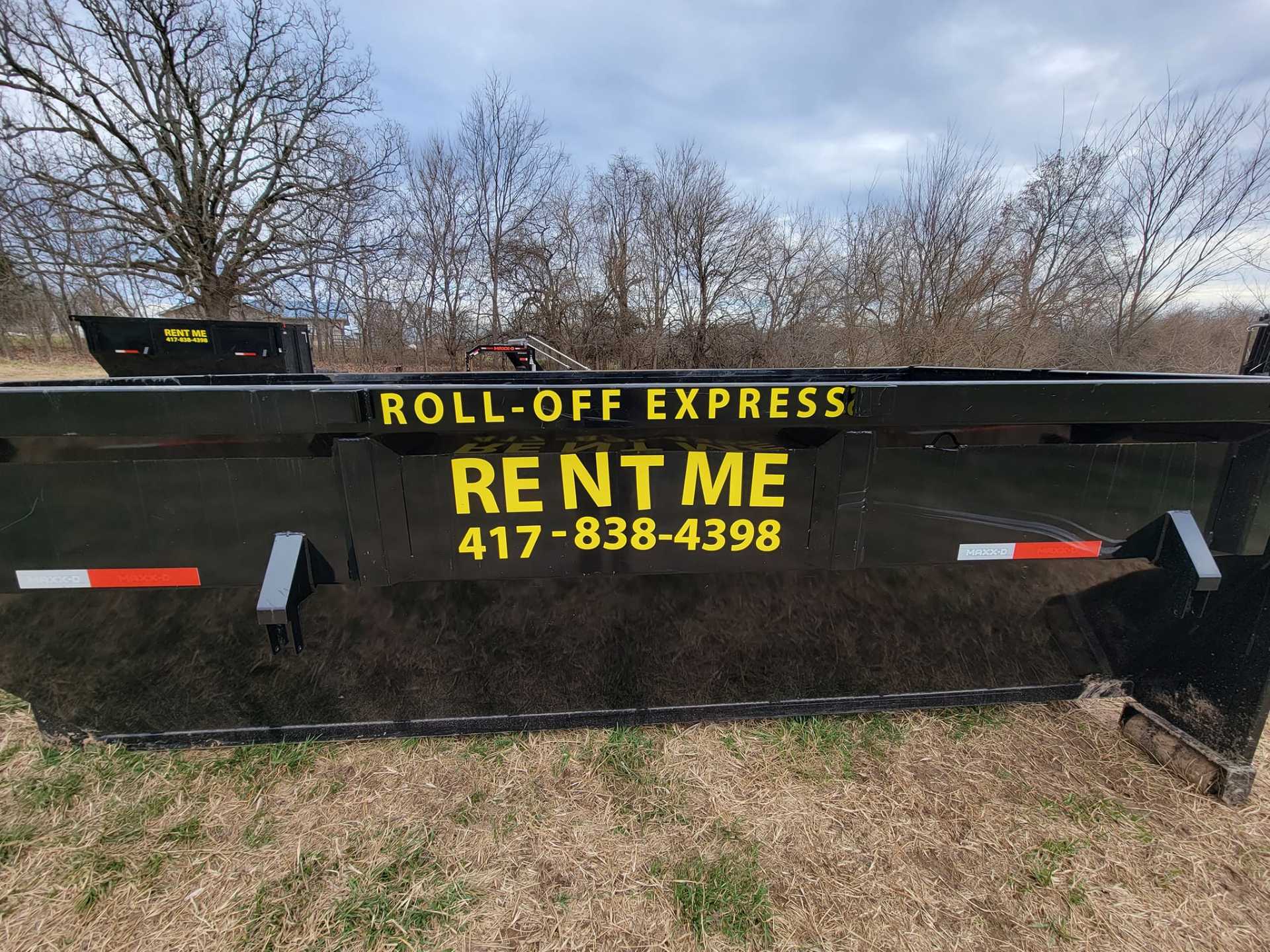 A dumpster rental is a simple yet effective way to deal with bulk waste. To know why you should know what your options for garbage disposal are. Let's take a closer look at the benefits of renting a dumpster best time to rent, and its cost.
Environmental friendliness: If waste disposal is left to individuals, some may burn this considerable amount of waste, bury it, or discard it in the incorrect areas. On the other hand, a trustworthy dumpster rental firm appropriately sorts this waste and generally conserves the environment by recycling and reusing it.
Safety: Suppose you renovated your home, but instead of disposing of the massive debris, you piled it in the garden or on a vacant piece of land. It should go without stating how dangerous this activity is to your safety!
Money-saving: Visiting landfills repeatedly is necessary when disposing of a lot of rubbish. Along with the required effort and time, you could also run into issues like renting cars to transfer rubbish and paying a fine if you break the landfill protocol. Renting a dumpster will keep you out of this mess.
Simple to use: Adequate skip bins are available for every circumstance, making it simple to avoid complicated operations.
How Does a Dumpster Rental Work?
Most people have likely seen these trash cans parked in front of houses undergoing renovations. Instead of traditional dumpsters found in front of restaurants and alleys, they resemble box cars. They are for trash, not food waste, but trash made of waste materials. Due to its decomposition rate, trash is kept in a separate landfill.
A dumpster rental company will deliver the container to your home and usually place it in your driveway or by the curb. Once you have used up all the room in the container or run out of waste to dispose of, give the dumpster rental business a call, and they will come to pick up the container and carry it away.
When Should I Rent a Dumpster?
More scenarios could arise than can be discussed in one essay, but a handful that comes up frequently is worth discussing.
Renting a dumpster is necessary if you're a DIY enthusiast and want to tear out walls, flooring, roofing, windows, siding, etc. This is the most effective technique to contain and transport away that trash, and it needs to go somewhere.
These waste containers are ideal for large-yard tasks if you remove bushes, trees, sod, play equipment, etc. This stuff cannot be transported by the vehicle at a reasonable cost or in city trash hauling containers.
These bins are ideal if you need to cut significantly while moving out of a home. These waste containers are perfect for furniture like bookshelves, dressers, tables, gym equipment, doors, rugs, etc. Renting a dumpster is a no-brainer because there is nowhere else to store that trash, even if you don't fill it up completely.
What Are The Things That Can't Be Dumped?
It would be incorrect to believe that renting a dumpster entitles you to throw garbage. Dumpster rental companies typically have rules on what kinds of rubbish you can put in the containers they supply. 
Materials that are dangerous or flammable are typically not permitted. Some dumpster rental companies also dislike it when gravel is mixed with other debris. Make sure you fully disclose to a dumpster rental company the type of waste you intend to dispose of before you hire them.
How Much Does a Dumpster Rental Cost?
In Missouri, renting a dumpster typically costs $400, but costs can also be as high as $1,000. Several elements, such as the following, have the potential to raise or lower the base cost of a roll-off container rental:
The Location

– Local debris disposal costs, gasoline prices, regional SOP, and demand all affect local dumpster prices. There are no additional fees or hidden costs because our flat rates always include taxes.

Container Size

– Some roll-off dumpsters for waste disposal are available in 10, 20, 30, and 40 cubic yard sizes.

Debris Type

– The type of discarded trash affects the waste disposal price because transporters must move things like residential waste, landscape debris, or building debris to various landfills and processing facilities.

Weight.

Local landfills base their disposal fees entirely on the weight of the trash. Therefore, be careful that your waste's weight is at most your dumpster's capacity.

Rental Period

– How long you leave the dumpster on the property also impacts how much it will cost to hire one. The typical rental length ranges from 3 to 7 days, but this depends on the region and is covered by your first deposit. You can pay a higher residual charge if you continue renting after the agreement's expiration date. (View our full price above)
How to Rent a Dumpster?
GET AN INSTANT QUOTE
Call Roll Off Express LLC at (417) 838-4398 for a flat-rate quote on the size you need for your project. Our prices will please you.
DELIVERY
Schedule Your Garbage Dumpster Rental
We will collect some critical information from you over the phone to plan your delivery conveniently for your project. Booked!
CALL FOR PICKUP
Call us when you're done with the dumpster, or if it's full and you need a replacement, we'll come to pick it up or provide a replacement.
Roll-Off Express Dumpster Rentals. Service You Can Trust.
Roll-Off Express is the best place to rent a dumpster in Springfield, Mo, and surrounding areas. We've been providing dumpster rentals to residential and commercial customers in Springfield, Mo, for over 10 years.
As soon as you call us, we'll be ready to help you and address any of your questions or concerns. We've been doing this for a long time, and we always strive to keep up with the latest techniques in the industry. 
Our dumpsters are clean, secure, and robust, so you can trust that they'll get the job done right. Whether you're working on a new addition, remodeling your kitchen or bathroom, fixing up your home, or tearing out old carpeting, we've got something for every job size. 
We're also here to help if something goes wrong with your rental—we want to ensure that you're always happy with our services, so call (417) 838-4398 if any issues arise!