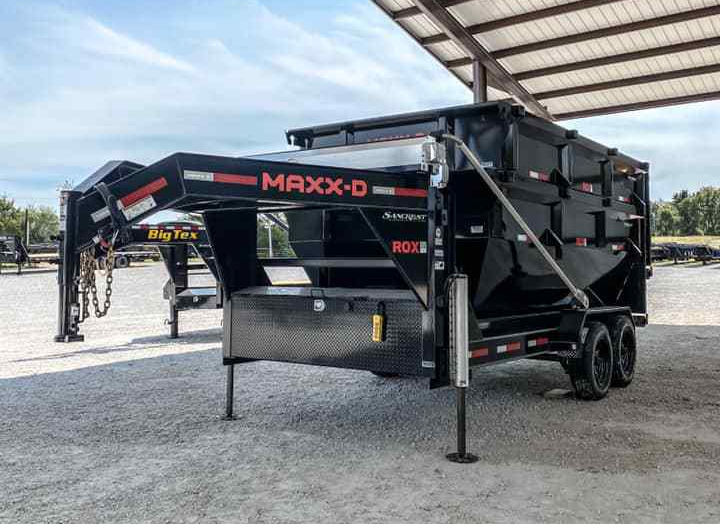 Dumpster rentals near me are essential to ensure your construction or remodeling project keeps moving forward. You want to ensure enough materials or space to store those materials.
Finding an exemplary dumpster rental service can take time and effort, though. Only some companies will meet all of your needs.
Call Roll Off Express LLC, and we'll ensure you get the best dumpster rental experience possible.
4 Reasons You Should Hire Dumpster Rentals Near Me for Your Cleanout or Remodel Project
Dumpster rentals are a great way to eliminate junk and unwanted items. You can rent one for as little as one day or as long as needed. And there's no need to drive to the dump yourself; they'll come right to your door! Here are four reasons why you should consider hiring a dumpster rental near me for your next cleanout or remodeling project:
They will provide the correct size.
You want to ensure that your chosen dumpster will be large enough for your project. At most companies, you'll choose between two sizes: 10 or 20 cubic yards.
The 10-cubic-yard dumpster is smaller than the 20-cubic-yard dumpster, but it can still hold quite a bit of debris.




The 20-cubic-yard dumpster is larger than the 10-cubic-yard dumpster and yields more waste capacity per load, making it ideal for more significant projects like remodeling jobs or clearing out large land areas.



If you need help determining what size is suitable for your project, don't worry! Roll Off Express LLC will help you decide which option is best by walking through your property and explaining how much space they think they'll need based on their experience with previous clients' needs.
They will save you time.
You know how you want to get that remodeling project done, but you don't have the time to do it yourself? Well, hiring dumpster rentals near me is one of the best ways to save yourself some time. Here's why:
You can get a dumpster delivered directly to your site or home.




And when it's complete and ready for pickup, all you need do is call the company that delivered it and tells them when they can come by for pick-up!



They're less expensive than you think.
The cost of doing a cleanout is much higher than you think. The cost can quickly increase if you hire a crew to do it for you. If you decide to do it yourself, the time and labor required will leave less money in your pocket.
Dumpster rentals are an affordable way to eliminate junk while keeping costs down. The rental price is usually much lower than what would be charged by professionals or paid by individuals doing the cleanout themselves.
They have the right equipment.
The right equipment is essential to getting the job done quickly and easily. Dumpster rentals near me have the right equipment for your cleanout or remodel project, whether a simple home improvement project or something more complex like a basement renovation.
They can help you haul away debris from projects like:
Remodeling




Garage cleanouts




Basement cleanouts and more.



Dumpster rental companies can also provide you with sturdy construction dumpsters that will last throughout the duration of your project rather than having to rent multiple units throughout its duration. This makes cleanup much easier because you only need to worry about one container versus several different ones.
Best Dumpster Rental for Any Job
Many people need a dumpster rental at some point, but they may only sometimes know which type of job requires which type of dumpster. On top of that, finding a place that provides all the dumpsters you'll need can take time and effort. Roll Off Express LLC can offer any dumpster you need for your job! If you have any questions about what type of dumpster is right for you, please get in touch with us at (417) 838-4398.
Dumpster Rentals Near Me: Available for Any Project
Construction Dumpsters
Stay calm about the roofing shingles or the pieces of drywall. Use a durable roll-off dumpster from Roll Off Express LLC to clean your building site.
Commercial Dumpsters
We'll take care of the trash; you take care of business. Commercial dumpster rentals from Roll Off Express LLC can handle cleanups of any size or style, whether you have one site or dozens.
Residential Dumpsters
Attic clutter? Is it time to update your fixer-upper? Get a delivery to your house when you quickly and easily reserve a residential roll-off dumpster. When you're prepared, we'll pick it up.
Tips for Finding the Right Dumpster Rental Company Near You
If you've decided to rent a dumpster, it's essential to make sure that you get the right size for your project. However, there are many other factors to consider when choosing a company to help with your waste removal needs. Here are some tips for finding the best dumpster rental company near you.
Know the types of dumpsters available.




Check online reviews.




Make sure they are correctly licensed.




Get an exact quote.




Make sure you know how long you can keep the dumpster.




Hire locally owned businesses.




Ask about their fees for pickup and disposal.




Find a company that has reasonable terms and conditions for rentals.



How much does it cost to rent a dumpster near me?
Prices for renting a dumpster in the United States range from $200 to $1,279, with the national average costing $494. The base cost of renting a roll-off container is affected by five primary elements, including the following:
Location – Local taxes on waste disposal, fuel prices, ordinances, and demand all impact the amount it costs to hire a dumpster. For instance, renting a dumpster in Springfield will cost more than leasing one due to container scarcity and Missouri landfill limits pushing up disposal charges.
Sizes of Dumpster – Depending on your waste, you'll need a roll-off container that can hold between 10 and 40 cubic yards.
Garbage Type – Because different types of trash, including waste generation, landscaping waste, and household junk, must be transported to different landfills and processing facilities, the type of trash being disposed of substantially impacts the cost of disposal.
Weight of Debris: Dumpsites charge for disposal according to the debris' weight. Thus, it's important to ensure that the mass of your trash is under the weight limit of your container.
Rental Period – How long you retain the dumpster on the job site will also affect the price. The typical rental period, which varies depending on the market, is often 5 to 14 days, which is already taken into account in your upfront deposit. If you decide to retain the container on your property after your rental period, the price of leasing a dumpster will alter.
Even though dumpster rental fees are determined mainly by size and quality, the type and mass of your waste will also decide what size container you need. The entire cost of renting a dumpster may also be influenced by the duration of your project, particularly if you need the container for more time than the time allotted for rental.
Request Your Dumpster Rental in Springfield, Mo, Now!
Whatever you need to take care of – big or small, simple or complex, cleanout or construction debris – we can deliver the suitable container. Call us today at (417) 838-4398 to get started! We will walk you through the process of requesting service and ensure you get what you need.